Ho Chi Minh City, 8th April 2022 – Zamil Steel Buildings Vietnam has been named the winner of the Golden Dragon Award 2021-2022, marking the eighteenth consecutive year that the Vietnam Economic Times and the Ministry of Foreign Affairs have recognized it as a foreign enterprise with outstanding achievements.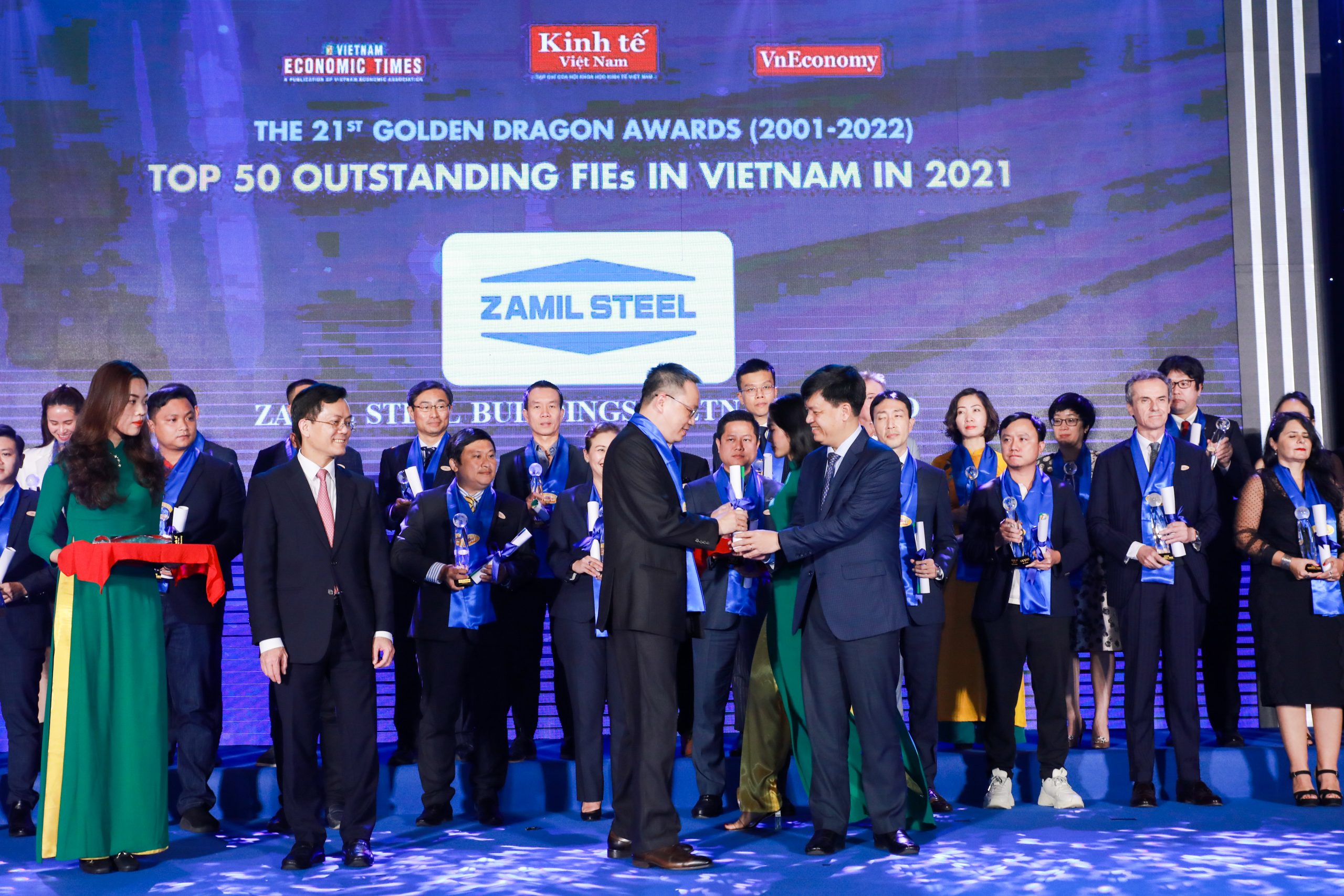 The Golden Dragon Award has been hosted by the Vietnam Economic Times since 2001 to recognize the contribution of foreign-invested enterprises to the Vietnamese economy. The awards are based on numerous criteria, including production and business activities, service provision, application of technological solutions for innovation and digital transformation, and efforts to promote economic development. The Golden Dragon Awards 2022 also requested nominated enterprises to have proactive pandemic responses and action plans to ensure the health and safety of their employees and the community. The program selected the 50 most outstanding foreign-invested companies to be honored as Golden Dragon Award winners, divided into six industry groups:
– Processing and manufacturing industry
– Digital technology and digital services
– Financial services and insurance
– Development of infrastructure, industrial parks, and real estate
– Education and healthcare
– Agriculture, food, and beverage
Among the 600 nominations and prominent brands registered for the award, Zamil Steel Buildings Vietnam Co., Ltd. was honored as the winner for the processing and manufacturing industry.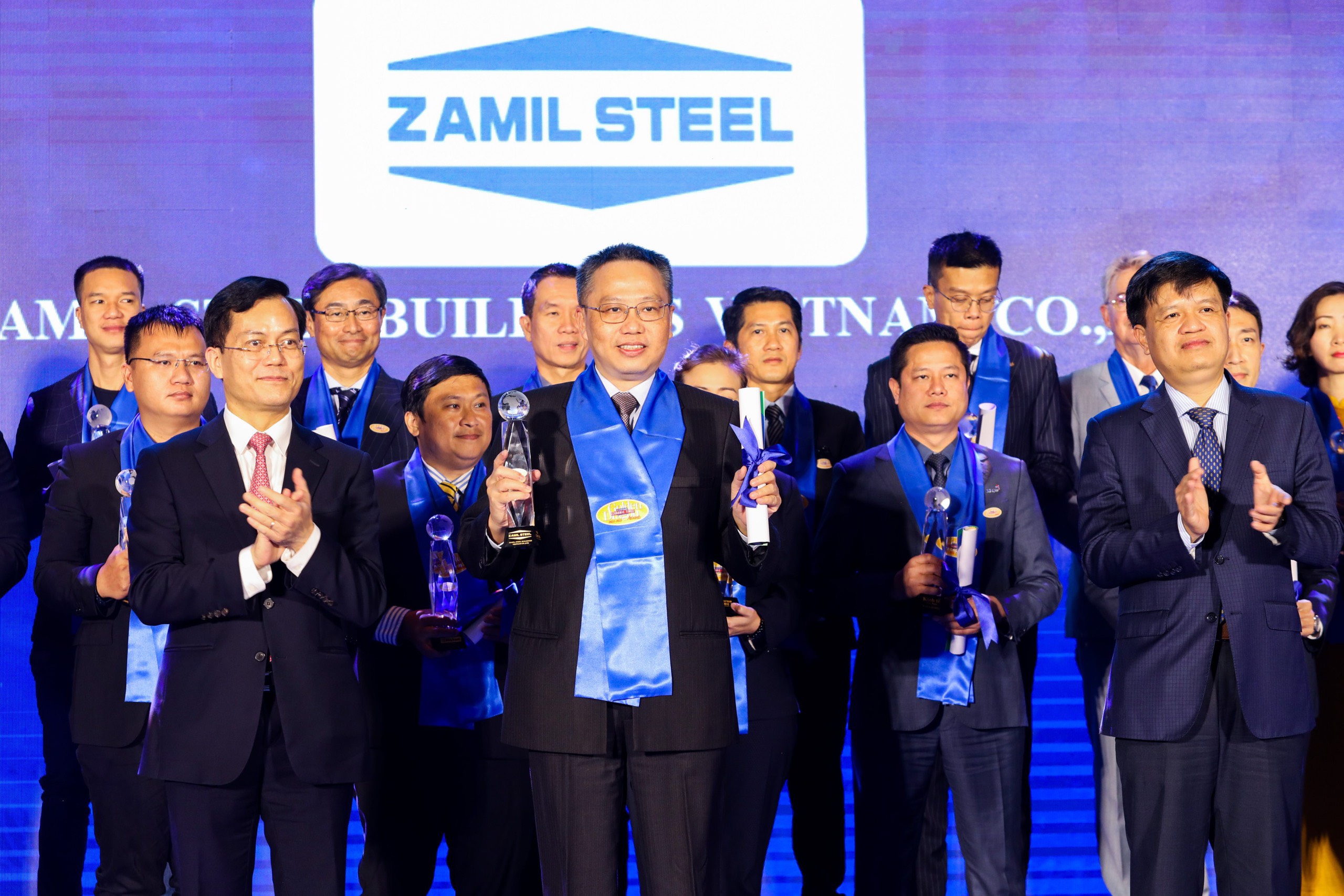 The award ceremony was jointly organized by the Ministry of Foreign Affairs and Vietnam Economic Times on April 8, 2022 in Ho Chi Minh City. The event was attended by a large number of representatives and leaders from the Ministry of Foreign Affairs, Ministry of Finance, Ministry of Natural Resources and Environment, Ministry of Planning and Investment, leaders from the National Assembly's Committee on Science, Technology and Environment and the Union of Science and Technology Associations of Vietnam, more than 30 leaders from Vietnam's southern provinces, representatives of embassies/consulates and foreign trade associations and organizations in Vietnam, global and Vietnamese economic experts, and more than 300 CEOs of foreign and Vietnamese enterprises directly attended the event, and 5,000 participants participated virtually via live streaming on VnEconomy.vn.