Hanoi, Vietnam (September 16, 2022) – Zamil Steel Buildings Vietnam celebrated its 25th anniversary at Lotte Hanoi Hotel.
The event saw the presence of the Ambassador of the Kingdom of Saudi Arabia to Vietnam, H.E Mr. Mohammed Ismaeil A. Dahlwy; Director of the Department of MiddleEast-Africa, Ministry of Foreign Affairs of Vietnam, Mr. Bui Ha Nam, Chairman of the Board of Directors of Zamil Industrial Investment Company, Mr. Abdulla Al Zamil; President of Zamil Steel Holding Company, Mr. Nawaf Al Zamil; CEO of Zamil Industrial Investment Company, Mr. Mohammed Al-Sahib; General Director of Zamil Steel Buildings Vietnam Co., Ltd., Mr. Krishnakanth Kodukula; and more than 200 distinguished guests who are leaders of businesses, representatives of ministries, government bodies and more than 30 press and media units.
The anniversary was celebrated to look back at the development journey of Zamil Steel during the past 25 years in Vietnam, with many outstanding historical milestones in production, business development, and expansion activities. With its theme: "25 years of trust and quality", the event also delivered Zamil Steel Buildings Vietnam's  appreciation    in to customers and partners throughout the Asia-Pacific region for their support, cooperation, and trust in the Zamil Steel brand.
Recalling the early days of establishment, Mr. Nawaf Al Zamil, President of Zamil Steel Holding Company, shared:
"In 1997, we were the first and only Saudi Arabian enterprise to invest in Vietnam and also the pioneer to bring the concept of "pre-engineered steel buildings" to Vietnam. When exporting the first orders to Vietnam in 1993, we realized that Vietnam and the Asia-Pacific region are vibrant markets with huge development potential. With the ambition to bring a new type of product in line with safety and technical standards while still satisfying local architectural requirements, the management of Zamil Steel Holding Company decided to  establish two representative offices in Ho Chi Minh City and Hanoi in the early 1990s. After four years of exploring the market, we officially established Zamil Steel Buildings Vietnam Co., Ltd. and its first factory in Hanoi in 1997."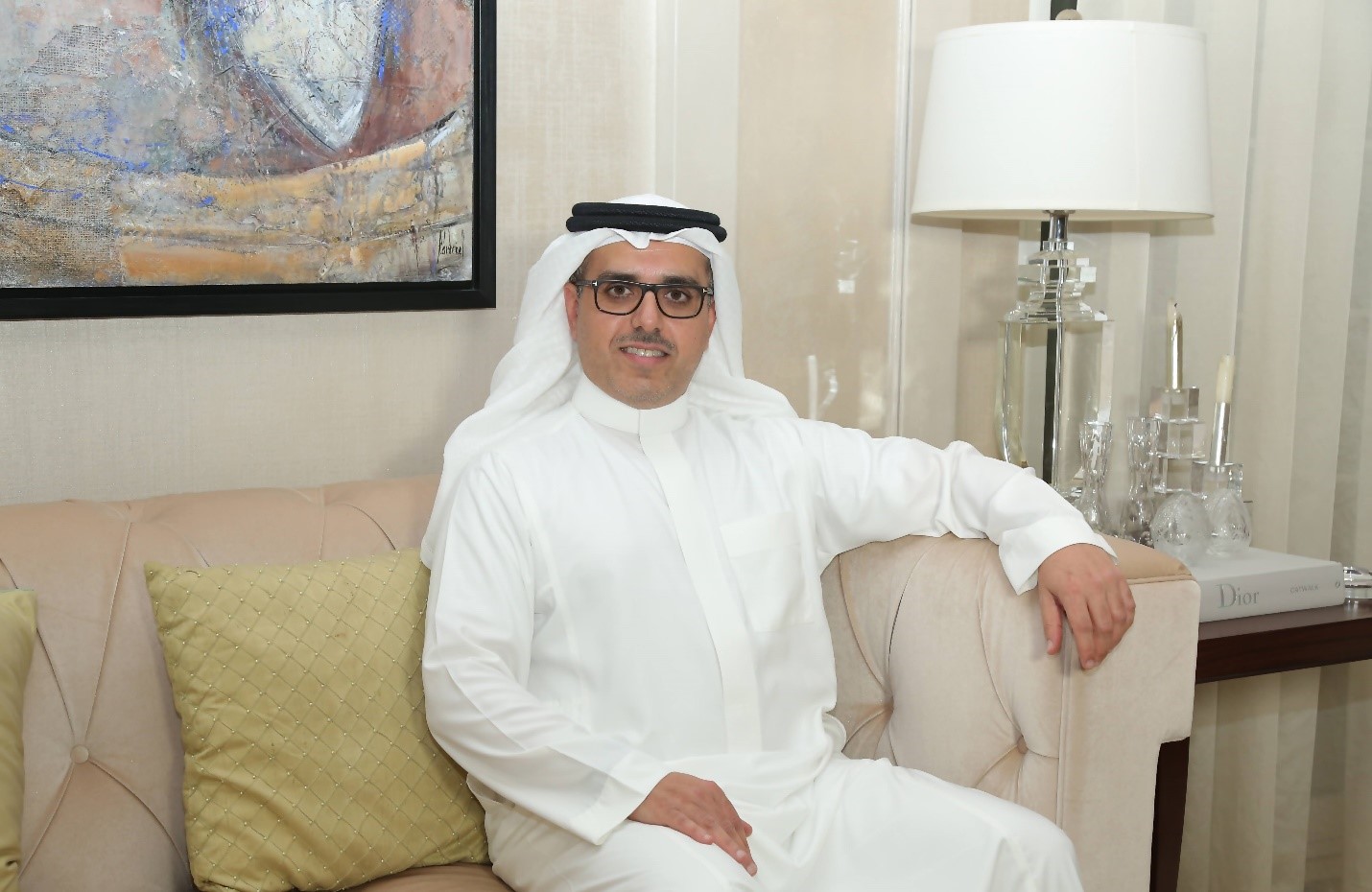 Zamil Steel Holding's President – Mr. Nawaf Al Zamil
"From the very beginning, we received extensive support from the governments of both Vietnam and Saudi Arabia. We would like to take this opportunity to thank the Government of Vietnam, the Government of Saudi Arabia, and relevant ministries and agencies for improving the investment environment and removing difficulties to create the most favorable conditions for the operation of foreign-invested enterprises over the past 25 years. It is that support, along with the initial successes, that have encouraged us to increasingly expand production and business activities in Vietnam to become the leading steel structure supplier in the region today," said Zamil Steel's President. 
In the review of the company's performance and achievement over the past 25 years, the General Director of Zamil Steel Buildings Vietnam, Mr. Krishnakanth Kodukula, emphasized the expansion of the company's sales network and production facilities: 
From having only one factory in Hanoi with an initial capacity of 600MT/month in 1997, Zamil Steel Vietnam now owns two state-of-the-art plants in Noi Bai Industrial Zone (Hanoi) and Amata Industrial Park (Dong Nai), with total capacity reaching up to 120,000 metric tons of steel structures per year, making Zamil Steel Vietnam one of the largest steel structure manufacturers in Vietnam and ASEAN region.

The sales network of Zamil Steel Vietnam has significantly expanded with 13 representative offices in 10 countries and a team of more than 1,100 staff and workers.

As of June 2022, Zamil Steel Vietnam has delivered more than 7,000 projects for customers all over the world. The steel structures of Zamil Steel Vietnam are applicable in a variety of sectors, from factories, warehouses, workshops, and industrial complexes, to commercial centers, petrochemical refineries, schools, stadiums, airports, exhibition areas, etc.

Many of Zamil Steel Vietnam's projects have become essential parts of the socio-economic development of Vietnam and regional countries such as Cambodia, Malaysia, Indonesia, Bangladesh, etc. Highlighted projects included the Pit Building of the Formula 1 Circuit in Hanoi, the mega-scale VinFast factories in Vietnam, Phnom Penh and Siam Reap International Airports in Cambodia, the Petronas petrochemical refinery complex in Malaysia (which belongs to Malaysia's national development program project    – RAPID), and the Bangladesh Government's cyclone shelter project on Bashan Char island.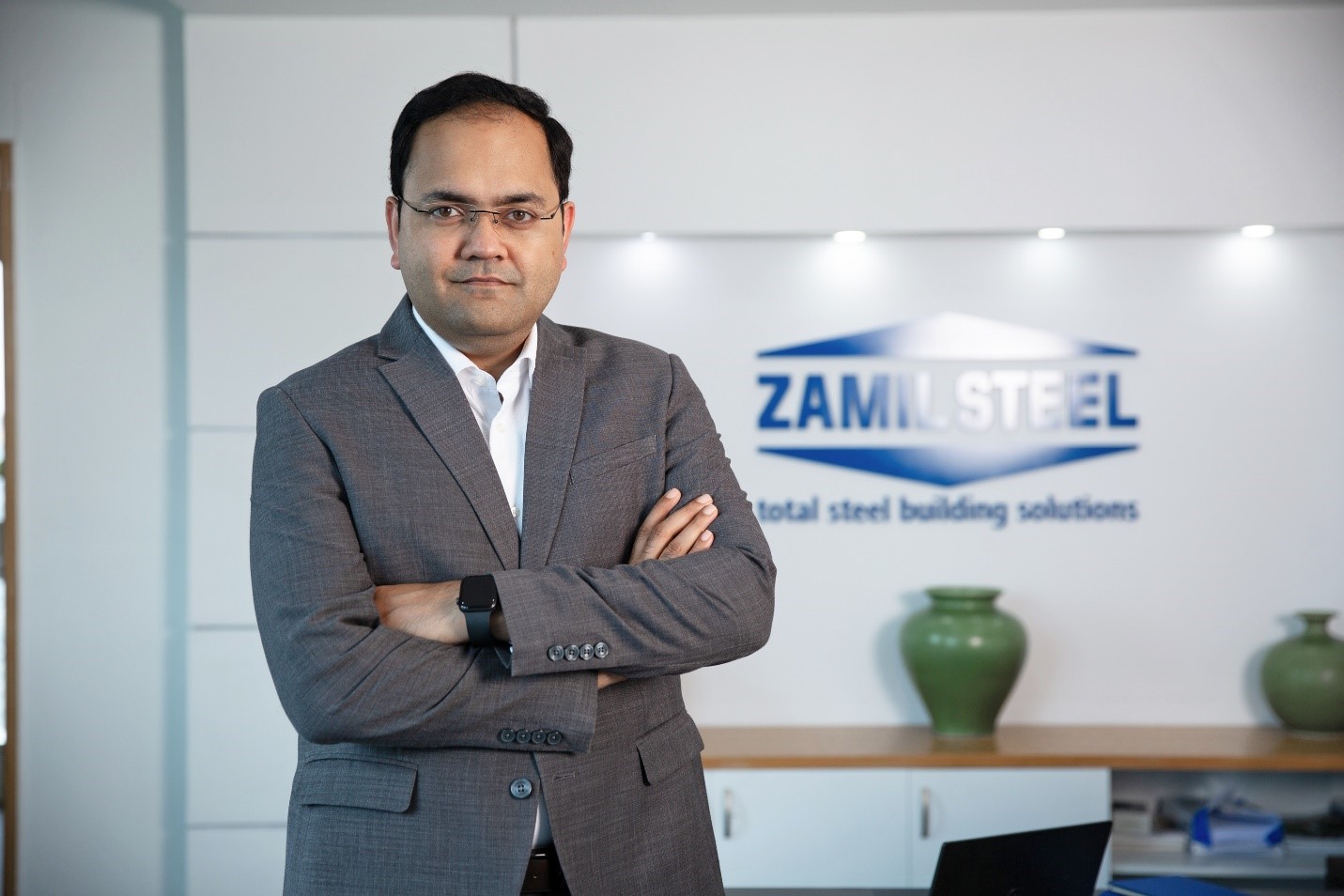 General Director of Zamil Steel Buildings Vietnam Co., Ltd – Mr. Krishnakanth Kodukula
Talking about the future development in Vietnam and ASEAN, Mr. Krishnakanth Kodukula emphasized that: "The company has drawn out plans to invest significantly in digitalization and industry 4.0 initiatives. The investments show our confidence in the Vietnam and ASEAN markets. With such initiatives, Zamil Steel Vietnam will deliver higher quality, more innovative products and solutions to our customers. In the next five years, the market will see significant changes when Vietnam engages further in globalization and regional integration. As a result, the demand for high-quality steel structures will increase, which will be an opportunity for Zamil Steel Buildings Vietnam to grow its market share. All these changes will strengthen Zamil Steel Buildings Vietnam's position in the market and be the foundation for Zamil Steel's sustainable growth over the next decade in Vietnam & Asia Pacific." said Mr. Krishnakanth Kodukula.